ONG&ONG is a holistic 360 solution consultancy excelling in infrastructure, education, commercial and high-density living. We design, engineer and manage. Our intimate understanding of modern living allows us to curate unique and inspiring environments, setting a new benchmark that sets us apart.​
Embracing the latest AEC technologies, we view disruption as a culture, encouraging fresh innovation.
We Understand Asia with on-ground insights from key cities across the region. Our creations are imbued with local zest and global experiences by a specialised team dedicated to your needs, for an Experience Beyond.
specialising in various disciplines, working in 7 offices worldwide.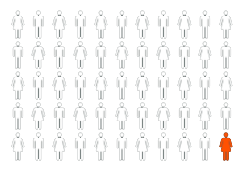 ONG&ONG's philosophy is to elevate user experience through design and innovation. We endeavour to Experience + Make + Live, giving clients holistic solutions that enhance everyday living.

ONG&ONG is a ISO9001, ISO14001, ISO14064 and ISO 19650 certified practice. We are also proud to achieve OHSAS18001, SGBC Certified Green Services and bizSAFE STAR certifications.
An integral part of ONG&ONG's 360 Solution, and in ensuring the firm's position as an industry leader in design innovation, we have ramped up focus and commitment to BIM (Building Information Modelling) technology, with focus on Virtual Design & Construction (VDC), Analysis & Simulation, Computing & Automation and Information Management.
These are fully supported by the Digital Technology department, with the goal of keeping ONG&ONG Group at the digital forefront. The department oversees the extensive multi-disciplinary BIM usage in all stages for each project.
We have established a proven track record through the achievement of BCA BIM Award 2016 with Platinum award for organisation category and further affirmed with the ISO 19650 accreditation in 2020 for end-to-end BIM workflow. ​
OUR FUTURE-FORWARD CULTURE
Philanthropy is deeply embedded in our culture at ONG&ONG. We champion the development of talent for the architectural community through Education.
The ONG&ONG Travelling Fellowship was established in 1997 to provide gifted undergraduates opportunities to pursue knowledge of the built environment through independent travel. In 2000, the Ong Siew May Professorship was set up so eminent practitioners could lecture at NUS Department of Architecture. ONG&ONG sponsors the BCA-Industry Built Environment Scholarship and partners with Nanyang Polytechnic's School of Design to extend the students' designs beyond the classroom.
We are also dedicated to nurturing the talents of our personnel through our very own corporate university, 360U. This translates into a comprehensive suite of real-world and on-the-job programmes and opportunities for every member of ONG&ONG.
ONG Foundation was established in 2012 to champion initiatives in the areas of Education, Health and the Arts. In 2017, to commemorate the legacy of Singapore's first elected president, the Foundation sponsored student mountaineering teams from NUS and SUTD. The teams scaled the Ong Teng Cheong peak and Ong Siew May peak, which are part of the Tien Shan range.